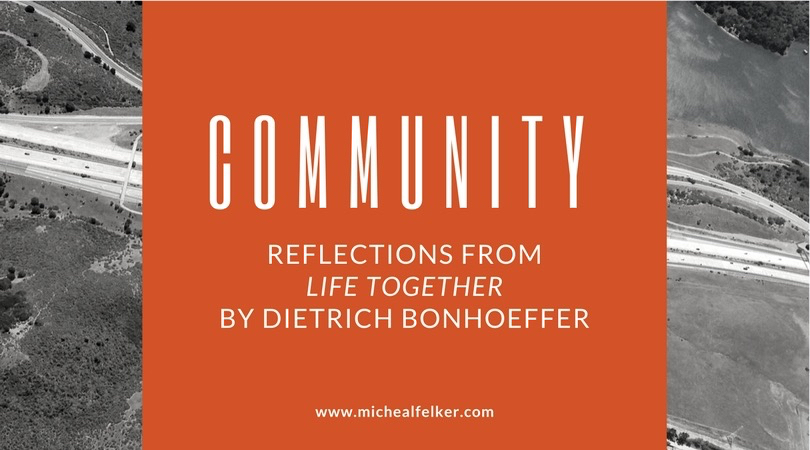 The wide world of Church-ianity seems to conspire against the contentment and happiness of the small church pastor. In your box this week you received a mailer from the mega-church down the street advertising an upcoming conference featuring a hot, new author making the rounds. Another church in the area has broken ground on their 3rd building phase. The go-to lectureship posted a video from their awe inspiring scenic beach highlighting both the amazing weather and the fact that people you went to school with have been invited to speak at the event. Your social media news feed is filled with smiling pastors, their uber-beautiful families, and stories of their amazing congregations. No wonder many pastors get discouraged when they look around at their own leadership and their own congregations. How can a church of 100 keep up with one of 1,000 or even 10,000? Why isn't all your hard work paying off where you are like it is with the church down the street? "Is there something wrong with me?" you ask. "Is there something wrong with my church?"
In Life Together, Dietrich Bonhoeffer warns pastors against these misplaced feelings of anxiety or disappointment. He writes,
"If we do not give thanks daily for the Christian community in which we have been placed, even when there are no great experiences, no noticeable riches, but much weakness, difficulty, and little faith—and if, on the contrary, we only keep complaining to God that everything is so miserable and so insignificant and does not at all live up to our expectations—then we hinder God from letting our community grow according to the measure and riches that are there for us all in Jesus Christ." (1)
According to Bonhoeffer, the antidote to disappointment, discouragement, comparison, and resentment in pastoral ministry is to give thanks to God. Community is hindered by accusations and complaints but community is strengthened through adoration and celebration. As pastors, let's heed Brother Bonhoeffer's counsel to give thanks for the congregation that we have been called to and not the one we wish it to be. Let us intercede for them in prayer and advocate for them before a holy and good God. Jesus himself modeled this for us. How many times could we say that the disciples disappointed him or failed to live up to some standard he may have set for them? Too many to count. Yet, Christ lovingly and relentlessly served them, prayed for them, and gave thanks for them. He blessed them and they, in turn, became a blessing.
(1) Bonhoeffer, Dietrich. Life Together and Prayerbook of the Bible: DBW 5 (Kindle Locations 922-925). Augsburg Fortress. Kindle Edition.