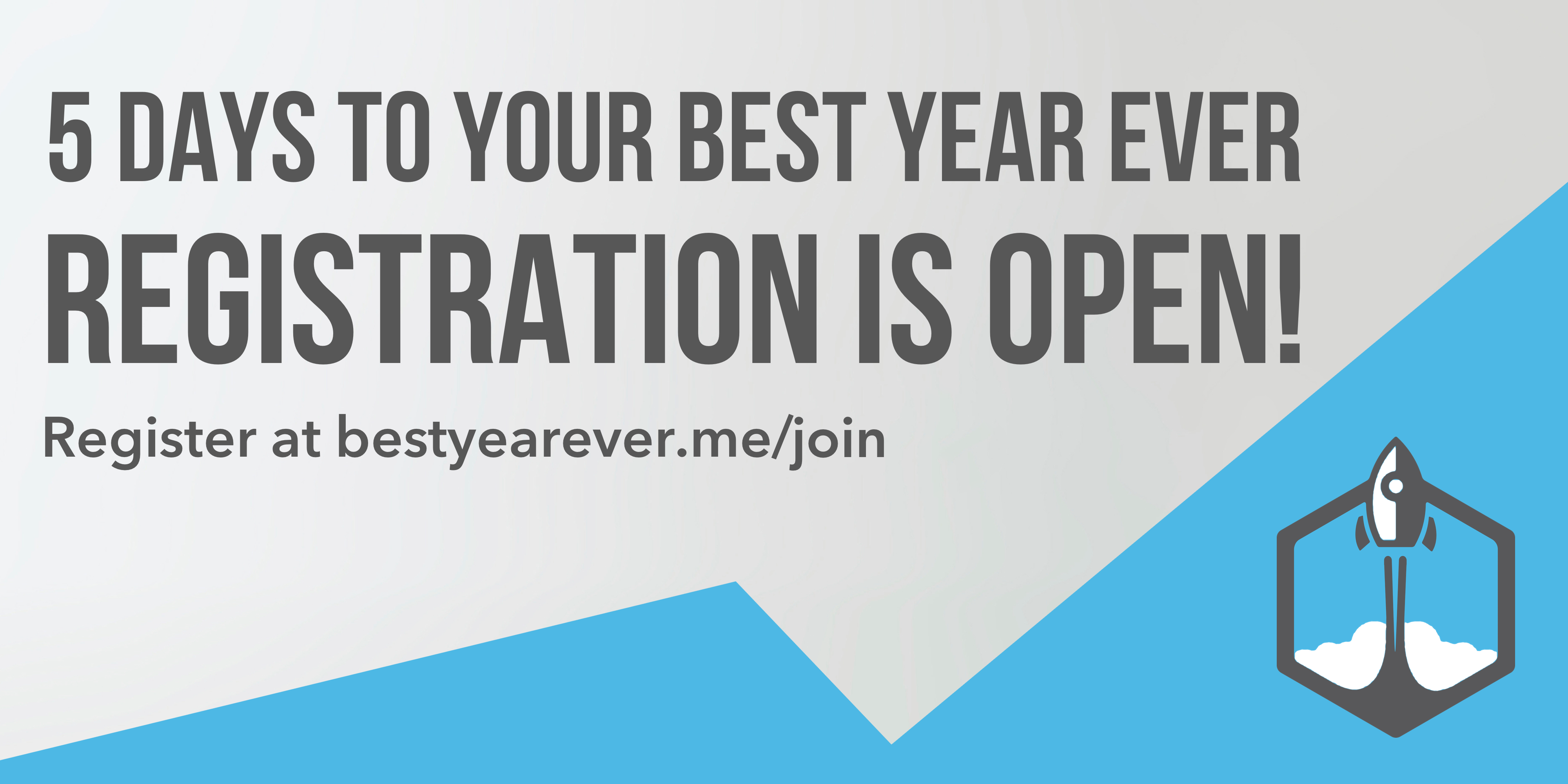 Imagine a year from now…
You're looking back on your year thinking to yourself: "What a year I've had!"
Goals in all areas of your life were getting ticked off your list.
Health goals. Financial goals. Relationship goals.
Goals you'd been trying to accomplish for years. Finally behind you.
And it all started with this:
I have been using Hyatt's Best Year Ever system for the last 2 years to make significant progress on some of my biggest goals in my life.
When Hyatt's group asked me to get the word out about BYE I didn't hesitate because it has made such a difference in my life.
I've learned how to set AACTIONable goals that are clear and consistent with what I've determined is most important to me.
I've learned how to keep my goals in front of me at all times in the year making it harder to ignore or forget.
I've learned how to celebrate when I reach my goals and how to readjust or identify what might have gone wrong in missing the mark in a healthy way so that I can regroup and move forward.
I really think that if you are serious about making 2017 a better year than the dumpster fire that was 2016… Best Year Ever is for you!
Peace,
Micheal
P.S. You can't just "hope" that 2017 will be your
best year ever. You need a roadmap. This
will show you how.
Check out Best Year Ever today!